Shareholder Activism: What Investors Seek, Which Companies Are Targeted, And How Stocks Perform
*** for IRO only ***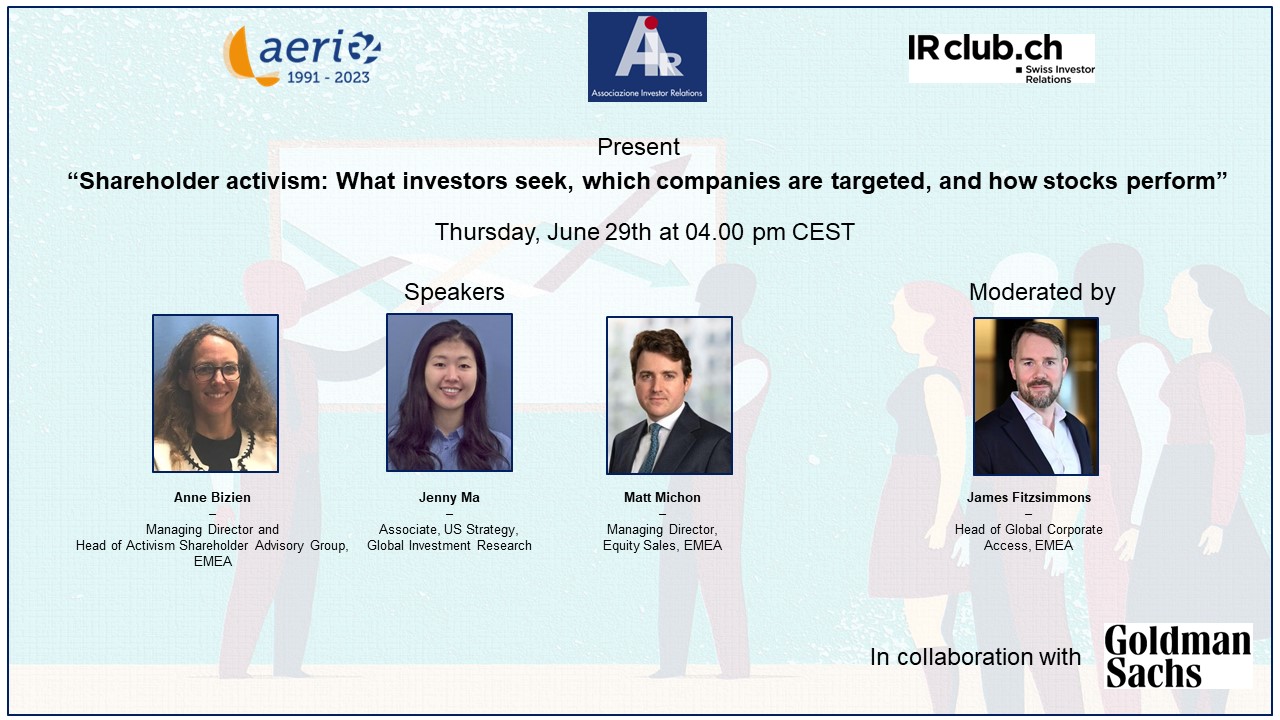 ​
AIR is happy to announce this upcoming event in collaboration with AERI e IR Club Schweiz on June 29th at 04.00 pm CEST.
In April, Goldman Sachs' Strategy Research team released an investor report titled Shareholder activism: What investors seek, which companies are targeted, and how stocks perform. In it, the authors found there to be a surge in shareholder activity during 2022 making it the most active years in almost 20 years. The changing regulatory landscape and an uncertain macro environment could support shareholder activism during 2023 and beyond.
Hear from one of the authors of the report and two experts from the Investment Banking and Equities divisions at Goldman Sachs on what is the changing landscape of activists and the themes they are focused on.
In collaborazione con Aeri, IR Club Schweiz e Goldman Sachs