ESG Integration Forum – Europe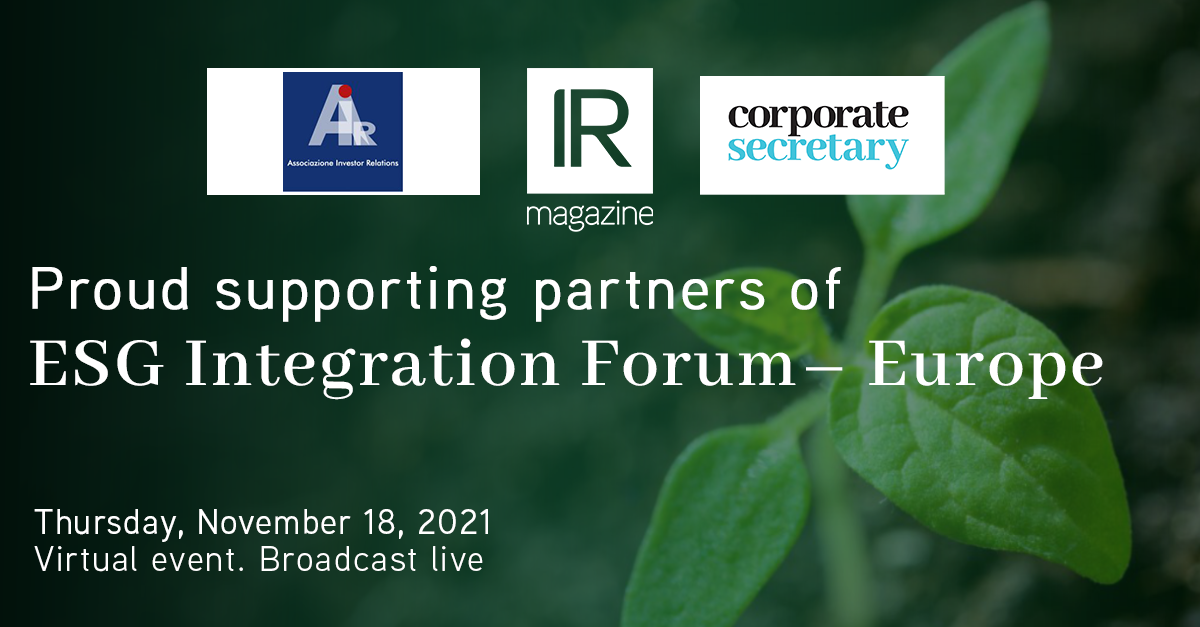 ​
This year we are proud to partner with IR Magazine and Corporate Secretary for the upcoming ESG Integration Forum – Europe on November 18. This year's forum will bring together experts from Europe and is the ultimate place to keep up-to-date on all the trends, regulatory changes and understand how best to plan your ESG program for the year ahead.
Agenda topics include:
The impact of the Corporate Sustainability Reporting Directive on ESG disclosures
ESG reporting: Getting to grips with double materiality
Co-operation or conflict: The changing dialogue between issuers and investors
Climate action: How will COP26 impact investing and corporate reporting
Quantifying social impact
Best practices when telling your ESG story
Join us at the ESG Integration Forum – Europe to make sure you're best placed to take on the newest ESG-related challenges that issuers face.